I bought a condenser mic like 8 months ago, it's a very cheap and probably that is a factor of my problem but it should work fine and it doesnt (it is the "time tmmic 9801", i think its a local brand from here).
It had a xlr cable that ended in a 3.5mm plug and an usb. With that the mic works pretty good but i wanted to have less noise and also have all my things connected to my mixer (Parquer KT-P4).
So after i bought the mic i bought a normal xlr-xlr cable to connect it to my mixer and it didn't work at all at first, then with time i found out it works but it's very very quiet so only when i turn the gain and volume almost all the way up (if i turn the gain too high it clips) i can hear it, not only that but after a few seconds i can't hear the mic anymore, its very weird.
When i turn on the phantom power of my mixer it just doesn't work at all, its not even quiet, its muted.
I just wanted to know if the problem could be the mixer (which could be, because i noticed other issues like when i turn the panning from one channel all the way to the right it mutes, but when i connect it to an amp or something it works fine, but that may be problem of the recording method and not the mixer), the microphone itself that as i said it already came with a special cable and works fine with that, or maybe the xlr cable i bought.
I will try to use other mics and cables on the same mixer but currently i can't so i just wanted to know which could be the problem here and maybe how to fix it.
If it's helpful my guitar works fine there, and i tried every button basically and still doesn't work. Also when the mic is connected without phantom power and i touch it it makes an electric noise, but with the phantom power it doesnt, so i guess maybe the phantom power of the mixer could be broken and not sending energy?
The mic with the cable i said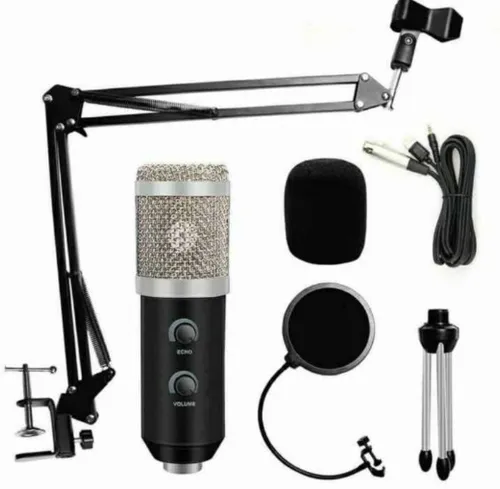 The mixer