Hi All,
I recently came across this picture of Del Dettmar of Hawkwind. The picture will have been taken between 1971 to 1974 when Del what in the band: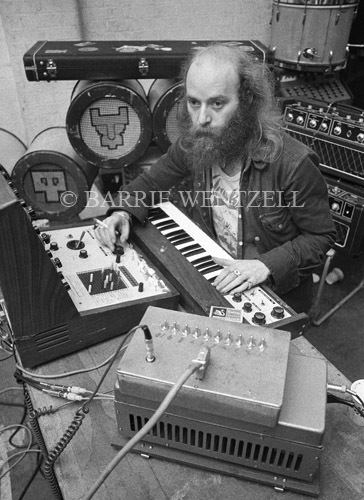 I was intrigued by the silver box with the switches at the bottom of the picture so asked on a Hawkwind forum. An expert (and I trust that he is) replied:
"Its a pitch to voltage converter. Used to put Dave Brock's guitar through the VCS3."
and that:
"Its quite possible that Dels PVC was built by John Perrin,He was part of the lighting crew and all round electrical genius"
I think the first commercial P2V was in the Korg MS20 ? Is it possible that this is a an early Pitch to CV ?
Andy