Hi
I currently work in an untreated room that sounds horrible (basically the right hand side of the proposed one here). I'm about to knock a wall through to give myself more space, and would like to use the opportunity to give some more attention to the acoustics.
It's mostly for rehearsing, jamming etc, and I have no pretensions to pro level recording, but I do need to record and mix from time to time, mostly recording one voice or instrument at a time. I'm also a pianist/keyboardist and have a grand piano that I would like to record.
If you were setting up a room with these dimensions and wanted to put a PC-based station and monitors somewhere, where would you do it? And where would you be looking at consequent acoustic treatment? Any ideas gratefully received. Obviously the little boxy bit at the right is weird, but I can't block it off because it's a thoroughfare to outside and a source of natural light.
Thanks!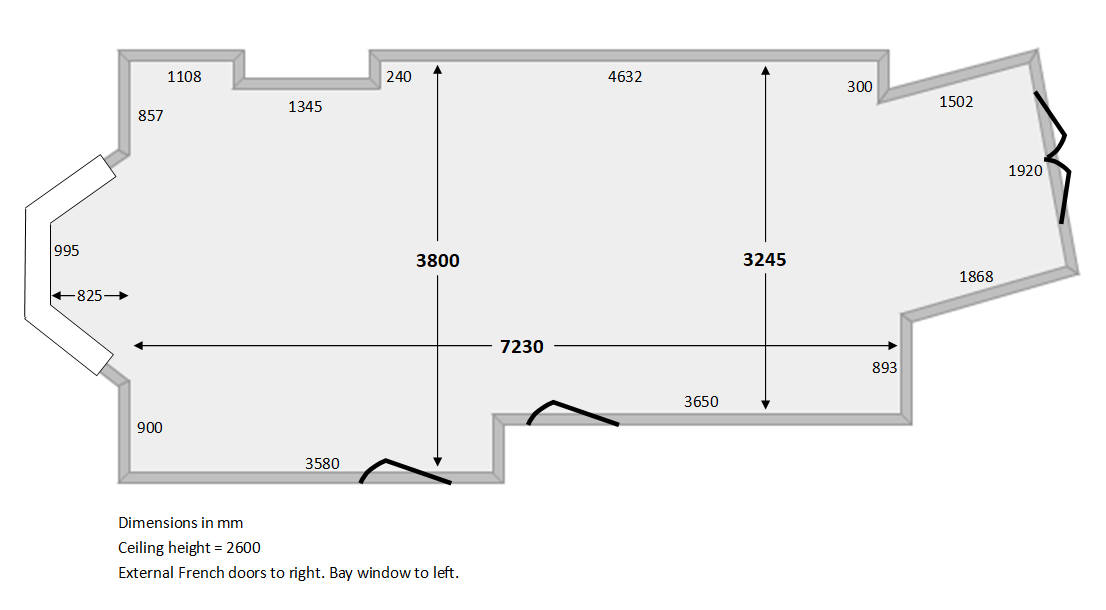 Edited to fix image - JP