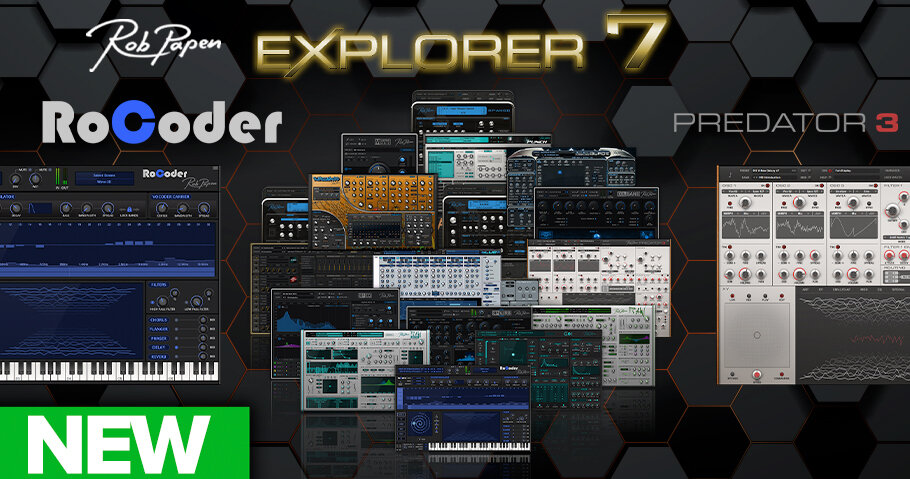 3 new Rob Papen titles to sink your teeth into!
Predator 3
- £125 / $149 / €149
Rob Papen Predator-3 is the successor of a legendary synthesizer. Both versions 1 and 2 have inspired many artists and composers throughout the years and it has made an appearance on countless music tracks! As before, it combines a large library of over 6400 quality presets and cutting-edge features to make this your go-to synth for contemporary music production of any kind.
RoCoder
- £41 / $49 / €49
The RoCoder name is very close to that of the original Vocoders given title. However, as always with - Rob Papen - products you will find that there are many new and creative features onboard, so don't expect a regular Vocoder!
eXplorer 7 Bundle
- £420 / $499 / €499
Rob Papen eXplorer 7 - This inspirational bundle holds 25 RP products if you include the amazing Prisma! which you can request after registering your bundle. For the full use of Prisma its presets, SubBoomBass, Blade, and Punch are available to be installed as well.
Upgrade paths are available for eXplorer 7 and Predator 3