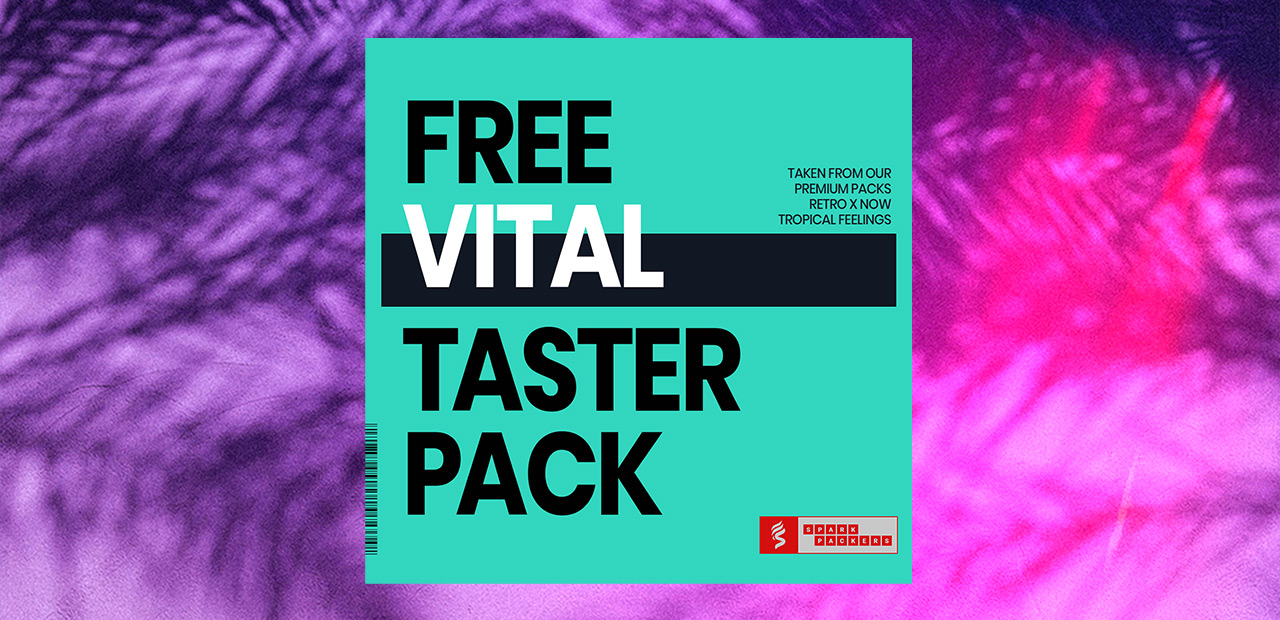 SparkPackers has released a
Free Taster Pack
for Matt Tytel's wavetable synth Vital. The bank comes with 12 free Vital presets that were designed using 26 custom wavetables.
For this free Vital bank I browsed through our two premium Vital banks 'Retro X Now' and 'Tropical Feelings' and selected a bunch of bass, synthwave, pad, percussive, synth and e-piano sounds that hopefully turn out to be useful for you and illustrate what Vital and our sound packs are all about and capable of!
All the 165 Vital presets I made over the last past months are not based on Vital's stock wavetables… instead, I used custom-built wavetables to design the presets. This makes the Vital banks exceptionally unique from the get-go. You immediately get an edge and headstart over your producing peers because the source code of the presets is different from what everyone else is using!
Price:
FREE
Specs:
Free Vital Taster Bank: 1 (.vitalbank)
Free Vital Presets: 12
Categories: 4x Bass // 2x E-Pianos, Keys // 3x Pads // 1x Percussive // 2x Synths
Wavetables: 26 (embedded)
Attack/Transient Sample: 1
Size: 30 MB
Sys Req.: Vital Synth // v1.07 or higher // Windows & OS
Get the free pack with12 presets here:
https://sparkpackers.com/free-vital-presets/
YouTube Video that showcases 3 free synthwave pads
https://youtu.be/FVsA2PuNV0k
YouTube Video that showcases 2 free bass and 1 e-piano sounds
https://youtu.be/FhvzmyYrLDg