Hello Everyone!
www.amplesound.net
is officially releasing today, August 5th 2022, a new virtual instrument for the China Series: Ample China Erhu.
The Erhu is a Chinese two-stringed bowed musical instrument, and is sometimes known in the Western world as the Chinese violin or a Chinese two-stringed.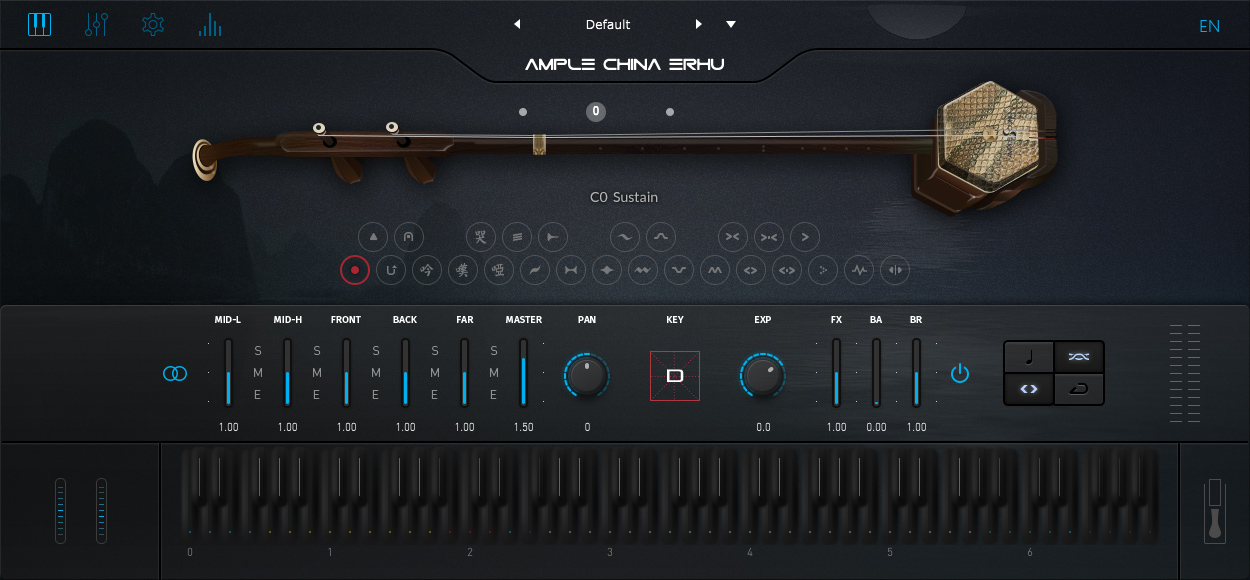 ACEH
is sampled on 3 Erhus in the key of D, C and low G, with 7.6 GB samples, including head, body and legato group articulations, FX sounds, as well as a select collection of improvised licks played by our recording artist Ying Wang (Ph.D. Erhu major, Central Conservatory of Music)
Introduction Price:
127$ (169) until September 5th 2022
Purchase:
https://www.amplesound.net/en/purchase.asp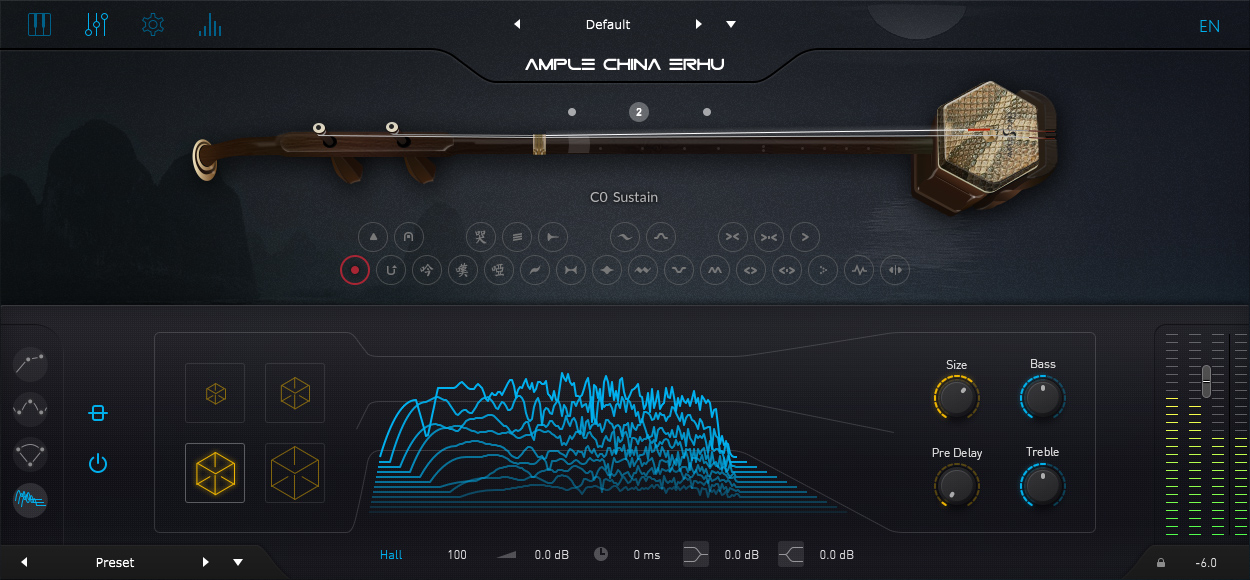 Watch Some Videos HERE:
https://youtu.be/X7yEGvn73sw
https://youtu.be/3cfD8FHS9kA
Sampling:
-Portamentos with customizable pitch and timing, within one octave. Aided with Virtual Portamento technology that supports customizable slide process.
-There are 4 articulation groups (Head, Body, Legato and Special Effects), consisting of 30 articulations in total in the ACEH.
Bowed Articulations:
Sustain, Staccato, Ricochet, Grace Tremolo, Expressive Tremolo and Portato.
Expressions:
Whispering, Sighing, Crying and Hoarse.
-Fingered Articulations:
Pizzicato, Diminuendo, Sforzando, Expressive, Vibrato, Uniform Trill, Variable Trill, Mordent, Inverted Mordent, Double Mordent, Full Slide Up, Full Slide Down, Slide in Below, Slide in Above, Slide Out Downward, Slide Out Upward, Portamento and Virtual Portamento.
-Bowed string instruments have the feature that with higher velocity, the tone is brighter and cleaner and the duration is shorter; with lower velocity, the tone is darker and the duration is longer. If longer notes are needed, users can switch on the Loop function, which will keep the note sustained instead of reaching a natural release (only for a number of articulations). Polyphonic chords can be played using the Polyphonic mode.
-Recorded with 5 mics
(Mid low, Mid High, Front, Back and Far Position). Each mic volume is adjustable and equipped with channel EQ. Providing 4 Mic modes: AB, Wide AB, MS and Bright MS, capable of colorful sound designs.
System Requirements:
-Windows: Windows 7/8/10, 64-bit only (32-bit not supported)
-Mac: 10.9 or newer versions.
-VST2, VST3, AU, AAX and Standalone host (Rectangles)
-Intel i5 or higher
-iLok Anti-Piracy system, which requires a free iLok account. The license can be stored on the local machine without an iLok dongle, or on 2nd/3rd generation iLok dongle.
For more information, please visit
https://www.amplesound.net/en/pro-pd.asp?id=41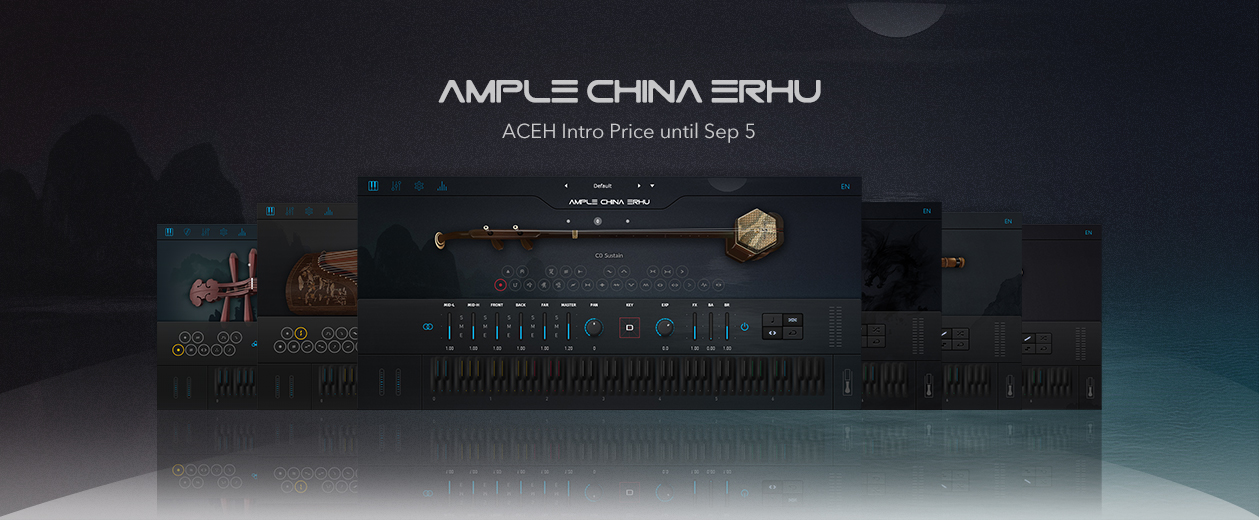 Also, please don't forget that AmpleSound SUMMER SALE is now active and will End on August 15, 2022. Discounts from 20% and Up To 60% depending on how many Virtual Instruments you want to purchase.
If you already bought from us in the past, login to your AmpleSound account before visiting our purchase page. You will get a better discount.
Please visit our purchase page to see what is available for you and our calculator at the bottom of the page will let you know about your savings:
https://www.amplesound.net/en/purchase.asp
Don't forget that the AmpleSound Support Team is available at
service@amplesound.net
if you need to contact them.
Have a Great SUMMER!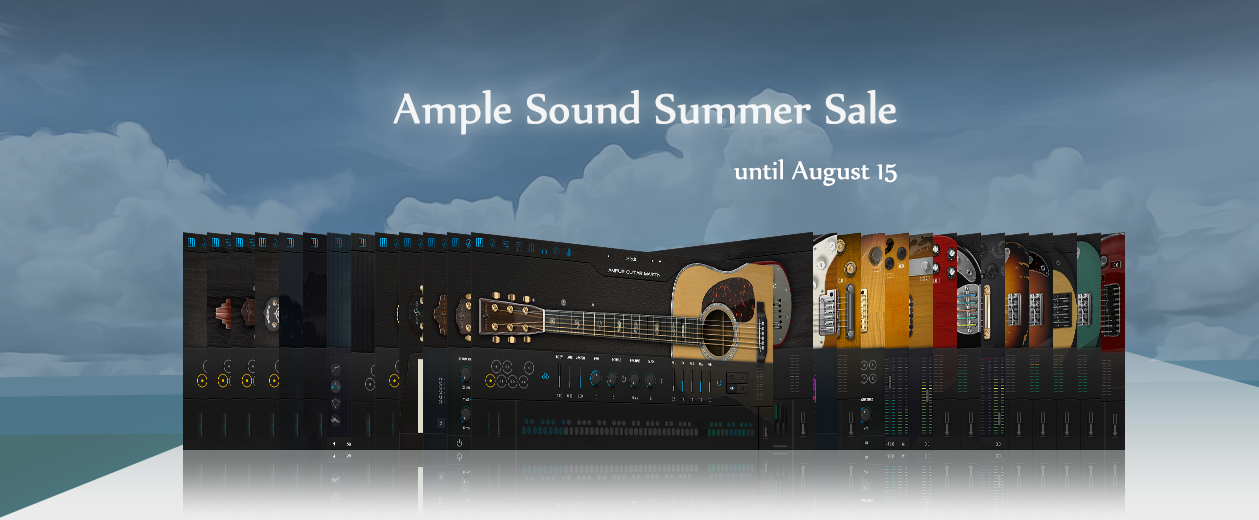 Jason Morin of AmpleSound